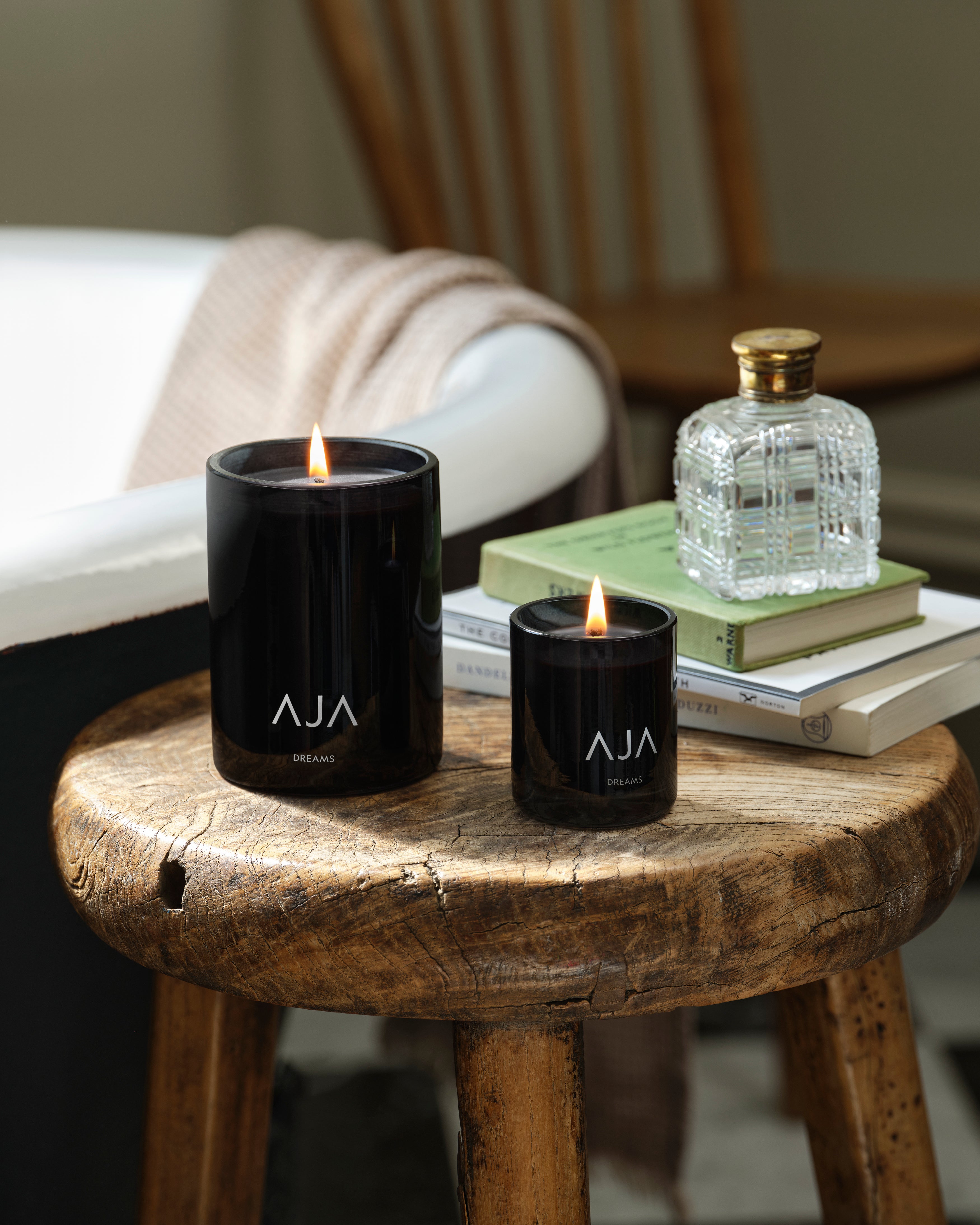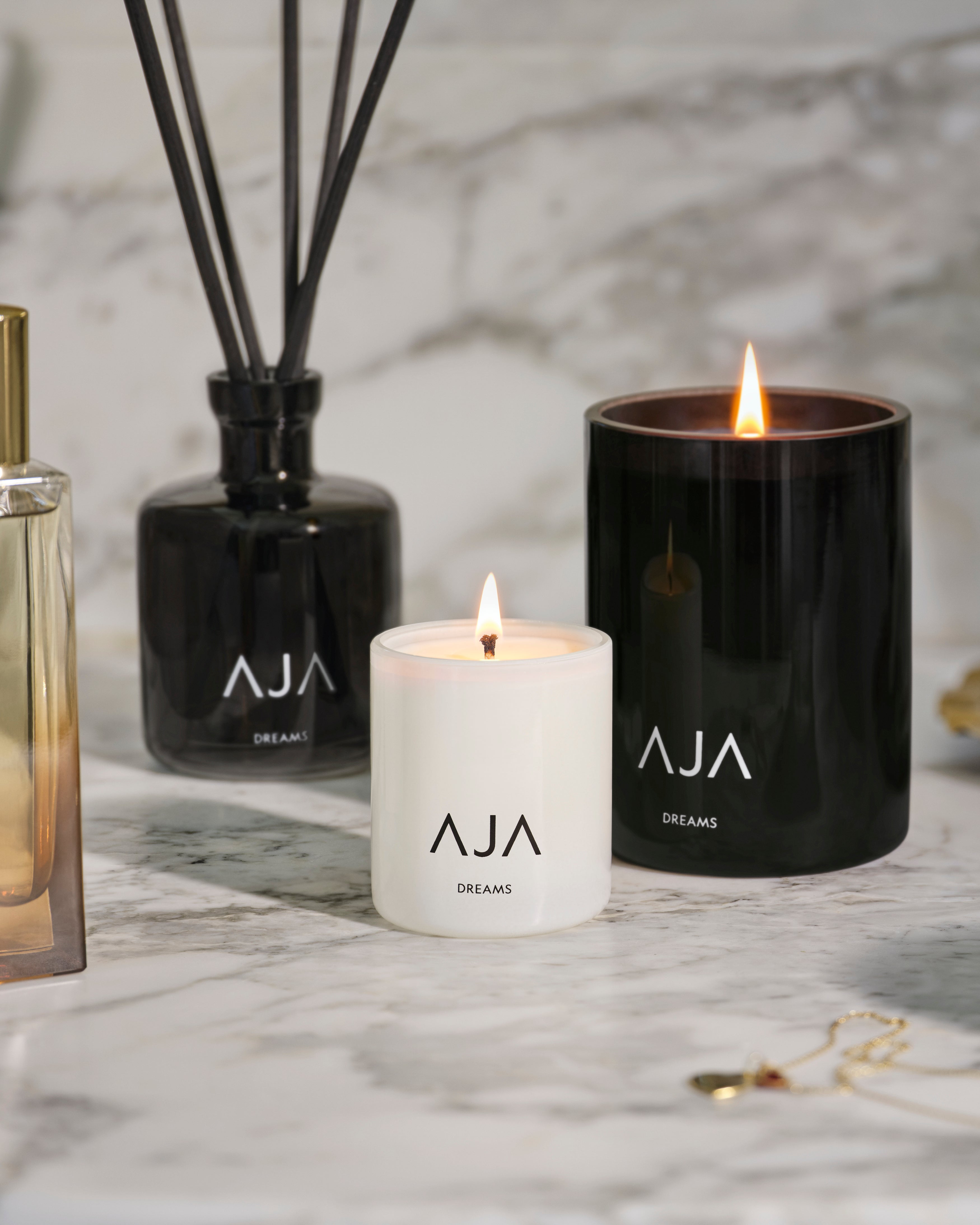 Dreams Single Wick Candle - Black
Natural black wax candle in a captivating fragrance with verdant notes of a herbaceous haze.
The natural fine fragrance you'll enjoy in Dreams is hand-crafted from essential oils of angelica, spikenard, fir needle and fragonia. With an outdoorsy freshness from exquisite herbs and flowers, this invigorating candle also works to calm and ground you. Whenever you long to cleanse mind, body and soul, or tap into your intuition, Dreams will clear that path.
'Dreams is for long hot baths, for yoga, and for lighting in the kitchen in the morning. When you de-stress, you see solutions, so this is a candle for clearing the mind, or for transporting you to an other-worldly plane.' Tilly Wood, Aja Botanicals founder
Standard delivery
£3.99 for UK delivery. 3-4 working days.

Express delivery
£6.99 for UK delivery. 1-2 working days. Orders must be placed before 5pm for this to be applicable.
Free shipping on all orders over £100.

Returns
Items can be returned within 30 days of purchase, provided they are returned complete, undamaged, unused, unopened and in the original packaging. Please contact customer services who will issue you with a returns label: customerservice@ajabotanicals.com

View all returns & refunds information