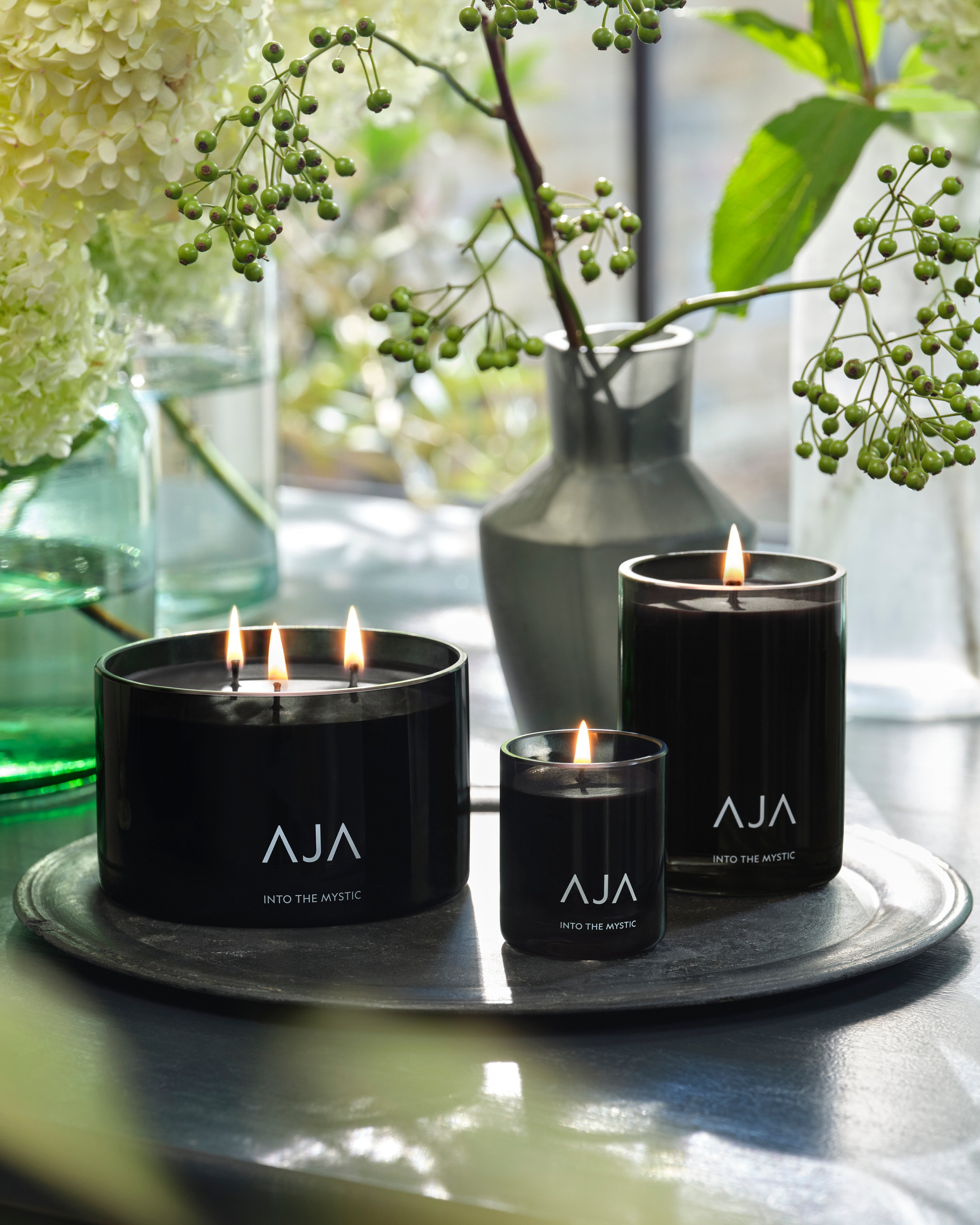 Into The Mystic Three Wick Candle - Black
Natural black wax candle in an uplifting fragrance with warm, woody notes.
Into The Mystic invites you into the forest with its natural fine fragrance, hand-crafted from cedarwood, lavender, oakmoss and galbanum essential oils. With its green, resinous elements, this is the candle to light when you long to reconnect with nature and Mother Earth, or with the energy of transformation.
'I wanted to create a fragrance that was reminiscent of old oak trees, dappled morning sunlight and the rich dampness of the forest floor, with sweetness from the cedarwood, combined with oakmoss's musky earthiness. Lavender gives a freshness, too, that lifts the spirits.' Tilly Wood, Aja Botanicals founder
Standard delivery
£3.99 for UK delivery. 3-4 working days.

Express delivery
£6.99 for UK delivery. 1-2 working days. Orders must be placed before 5pm for this to be applicable.
Free shipping on all orders over £100.

Returns
Items can be returned within 30 days of purchase, provided they are returned complete, undamaged, unused, unopened and in the original packaging. Please contact customer services who will issue you with a returns label: customerservice@ajabotanicals.com

View all returns & refunds information